If you are expecting to see an invoice to pay but do not see the invoice, there are a few likely scenarios affecting your invoice visibility.
Are you a payer for multiple different Accounts that does business with your firm? If so, do the following:
Sign into your User Account (or Create New User Account)
Link your Client Account(s) to your Payment Portal user (see images below)
You should now see additional invoice(s) to pay (if there are any unpaid associated with the account(s) you linked).
Example:
1) To link additional Accounts, select your name in top right hand corner of client portal and click "Add an Account"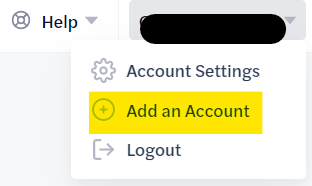 2) Enter your Client Number/ID exactly as shown on your invoice, and any invoice number associated with that Client Number/ID and click Submit.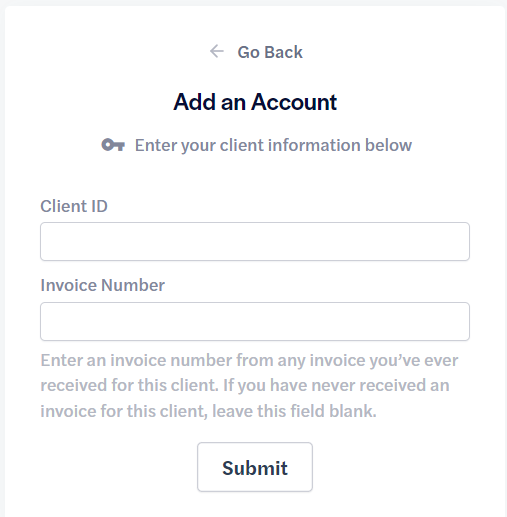 Has this invoice already been paid?
If you do not see the invoice listed to pay and you are sure you're connected to the the Account of the invoice, it could mean the invoice was already paid by someone else at your company.
Have your Billing Contact(s) as recorded by your firm check for a payment receipt email if they paid the invoice through Aiwyn.
If enabled by your firm, and you're signed into your User Account, you can view all past payments, even those made outside the client portal (i.e. through a check) - but note that not all firms allow Payment History to be visible to Clients.
Did you pay by check, or through a Recurring Payment? If so, once reconciled by your firm, it is removed from your client portal as the invoice is now paid.
Still not sure?
We can help, please email support@aiwyn.ai for further assistance.