Multiple client accounts can be tied to your single User account. This enables you to see and pay Invoices for multiple different entities you are a payer for, all from a single user.
Once you have created a New User follow these steps to add additional client accounts:
In order to complete these steps, you will need to have any Invoice for the Account you would like to add to the portal.
Log into the portal with your Username and Password.
In the top right corner, you will see your name.
Select the drop down and select "Add an Account" (image 1 below)
On your invoice for the new Account, copy the Client Number
Back in the portal, enter the Client Number, and any invoice number you have for that account (image 2 below)
Once linked, when viewing the "Invoices" tab, the new Account's associated invoices will appear in the list of all invoices.
Repeat process as needed to add all of your client accounts to your User.
Image 1: Add an Account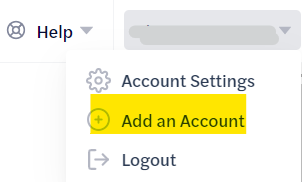 Image 2: Client Number & Invoice Number Example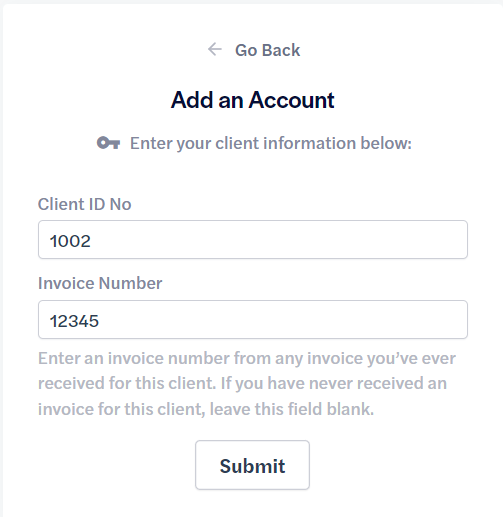 Additional Resources